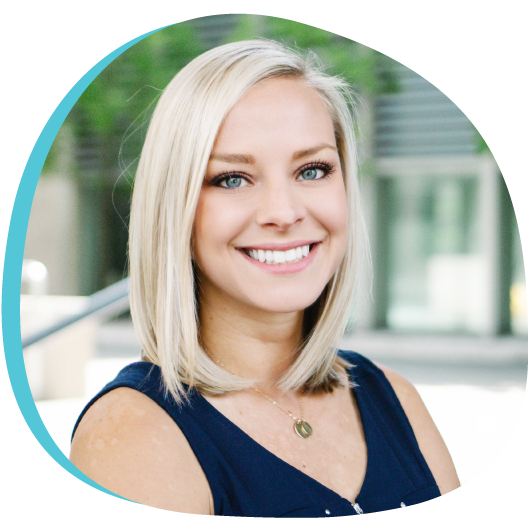 Hello! I'm Ashley, Broker/Owner of Hello Homes GR. After being a licensed Realtor for 7 years in other firms, I decided it was time to open my own! Hello Homes GR embodies what I believe in for life and work; passion, culture, honesty, transparency, unwavering ethics, attention to detail and, of course, fun! My clients know that I am always available for them and their needs are my top priority. I take pride in leading a brokerage that excels in superior market knowledge, timely and effective communication, industry involvement, creative problem solving, being well-connected, and perhaps most importantly, well-respected. In addition to owning and operating Hello Homes GR, I have the honor of sitting on numerous local, state, and national committees to stay up-to-date on current events and issues and to be a frontline leader and voice for all. Aside from all that, my greatest honor is being a wife and mother! I would be truly humbled to help you navigate the real estate world and I look forward to working together!
• GR Association of Realtors Young Professional of the Year 2015
• Women's Council of Realtors 2014 'Realtor of the Year'
• National Association of Realtors '30 Under 30' 2014
• Women's Council of Realtors 2017 President
• Women's Council of Realtors 2014-15 Hospitality Chair
• RPAC Board Trustee 2015
• Young Professionals Network State of Michigan Board Member 2015 – 2016
• Young Professionals Network of Grand Rapids Board Member 2013 – 2015
• National Association of Realtors RPAC Committee Member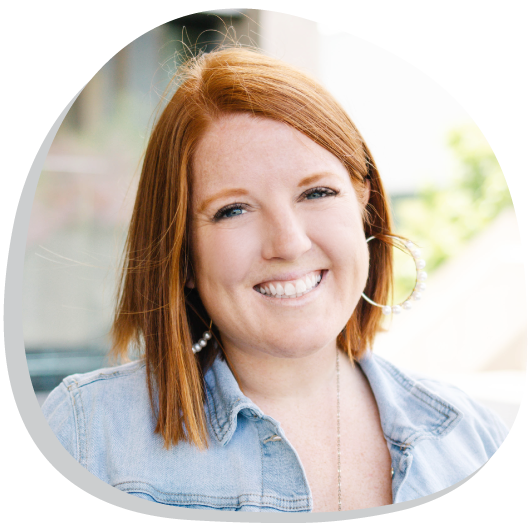 Hello! I'm Corrin Wiersema (formerly Timmer), a realtor at Hello Homes GR. I've been in the real estate industry since 2015 and started my career as a Transaction Coordinator ensuring everything associated with closing happened in a smooth and timely manner. Shortly after that, I decided to take a leap of faith and become a full time agent. Through the last couple of years, I have learned that real estate is not about buying or selling homes, but it is all about loving and serving my clients with great intention. Any time I interact with a client, they know that they will be treated like family. I know that I am a greater reflection of someone larger than myself and want to be a light to everyone I come in contact with. I am passionate about relationships, love the myriad of details that happen from showing homes all the way to the closing table, and I am enthusiastic about getting the results my clients need. I am so proud to be a wife to my amazing husband Sam, a mother to my sweet baby and to live in West Michigan! I cannot wait to meet you!
Designations: 
•At Home With Diversity (AHWD)
•International Real Estate Practitioner (IREP)
•DEFI advocate
Committees:
• 2023 Greater Regional Alliance of Realtors Education & Professionalism Task Force
• 2020-2021 Greater Regional Alliance of Realtors Community Involvement Force
• 2019 GRAR Marketing Committee Member
• 2018-2019 Alger Heights Association Board Member
• 2017-2021 The Local Church Hospitality Committee
• 2018 Secretary for Women's Council of Realtors
• 2018 GRAR Leadership Academy Graduate
• 2017-2018 GRAR Young Professionals Network Board Member
• 2017-2018 Habitat for Humanity Women's Build Committee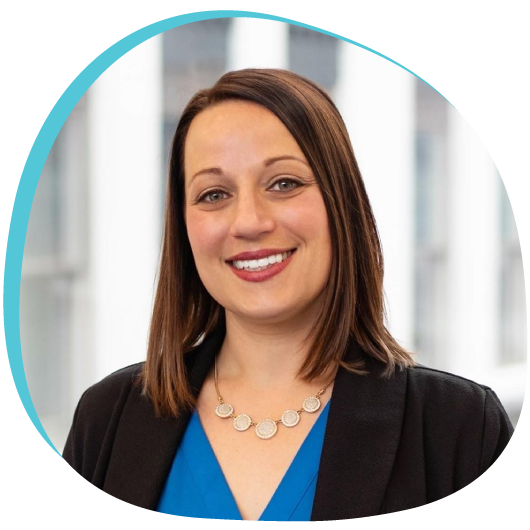 Hello! I'm Jen Conner, Realtor with Hello Homes GR. I began my Real Estate journey in January of 2017, leaving a 10 year Corporate career with a major retailer here in West Michigan to become a full-time Realtor. I have lived in West Michigan for the last 25 years, living in Lowell for the last 6. I love the atmosphere and energy of these great cities! I believe that buying and selling a home are some of the biggest decisions you will make in your lifetime, so it is extremely important to me that my clients are; well educated on the process, comfortable with what is going on and having a lot of fun along the way. I absolutely love what I do and am grateful to be able to assist someone in becoming a homeowner, it is truly one of the greatest privileges.
In my free time, I love spending time with my 10 year old son, 3 year old daughter and husband. We enjoy camping and exploring the outdoors!
Committees/Designations
• 2018 Membership Committee – Women's Council of Realtors, West Michigan Network
• 2018-2019 Michigan Realtors Young Professional Network Committee
• 2020 Greater Regional Alliance of Realtors Safety Taskforce
• 2021 DEFI Advocate (Diversity, Equality, Free Housing and Inclusion Advocate)
Designations:
• IREP – International Real Estate Practitioner
• ABR – Accredited Buyer's Representative
• SFR – Short Sale and Foreclosure
Hello! I'm Taylor, a Realtor with Hello Homes GR. I am new to the real estate industry and very excited to start my journey with Hello Homes GR. I have been in the Interior Design field for 7 years, and I decided this would be a great step forward for me to help others find their dream home and to use my degree in the process!
I was born and raised in Lowell, MI, and have been living in Grand Rapids since 2013. I love the atmosphere Grand Rapids has to give, and I am excited for the years to come! In my free time, I love going on walks with my dog, trying out new restaurants, going up to the lake, and enjoying time with friends. I am really looking forward to helping others and helping you find your new home!
Committees/Designations
• 2021 DEFI Advocate (Diversity, Equality, Free Housing and Inclusion Advocate)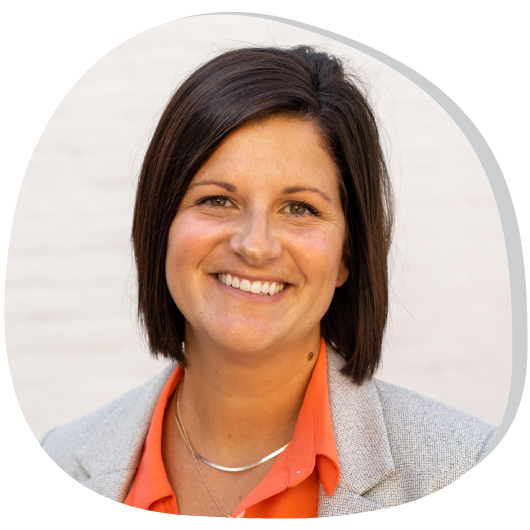 Hello! I'm Kara Kasper. I grew up in the great state of Ohio, then moved to Grand Rapids, Michigan where I attended college and met my husband, Adam. In 2009, we moved to Idaho, where Adam began work as a pastor. Recently, my husband got a job at a church in Grand Rapids, so we moved our family across the country back to the Midwest to start something new. We lived in Boise for 12 years and I began my real estate career there where it was one of the fastest growing markets in the country, so I am confident that the experiences I had there will translate well to the West Michigan market. With a background in corporate marketing and a passion for working with people, being a Realtor is perfect fit for me. I love working with both buyers and sellers and feel my skill set can be a great benefit to both. I have worked with a variety of buyers and sellers, everything from first time home buyers to new construction of a forever home to investment properties… I love that every transaction in real estate is unique and different! Real estate transactions are typically of the biggest events in someone's life, and I am honored every time someone chooses me to help
them in that endeavor. I am a determined, hard-working individual and hope
to use these qualities to serve you well should you hire me as your agent. I
look forward to the opportunity to work with you!
MY CREDENTIALS
 Associate Broker
 Received the GRI (Graduate Realtor Institute) Designation in 2018
 Licensed real estate professional since 2013
 A member in good standing with the National Association of Realtors,
GRAR, Idaho Association of Realtors, Boise Regional Realtors
 Recipient of the Boise Regional Realtors' Circle of Excellence Award in
2018-Current Year
 Recognized by the Boise Regional Realtors as a Top Producer in 2018-
Current Year
 Bachelors degree in Marketing & Business Management from
Cornerstone University
 5 years experience in corporate marketing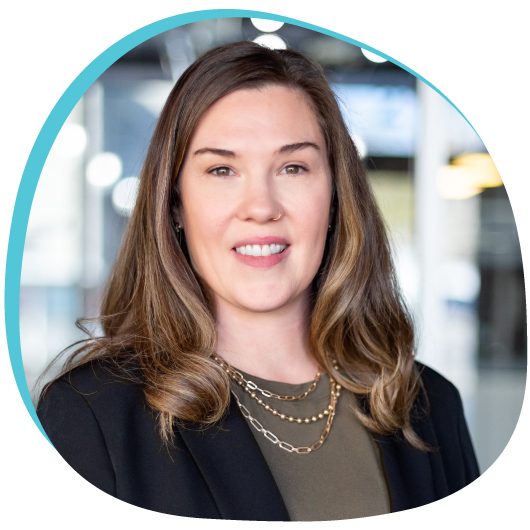 Hello! I'm Miranda, a Realtor with Hello Homes GR. I was born and raised in Kalamazoo, MI and I love calling West Michigan home. I'm an Air Force veteran, a Registered Nurse, a wife, and a mom to two amazing girls (and two pugs)! My military service gave me the opportunity to move all over the world, and included the chance to buy and sell real estate in many different markets. I gained experience in multiple types of scenarios, from financing to closing and everything in between! After the Air Force, I earned my nursing degree, and spent the next five years working as a Registered Nurse in high risk labor and delivery, giving me yet another opportunity to serve. Now, moving to the real estate industry, my service will continue as I walk alongside you and help guide you in finding your new home!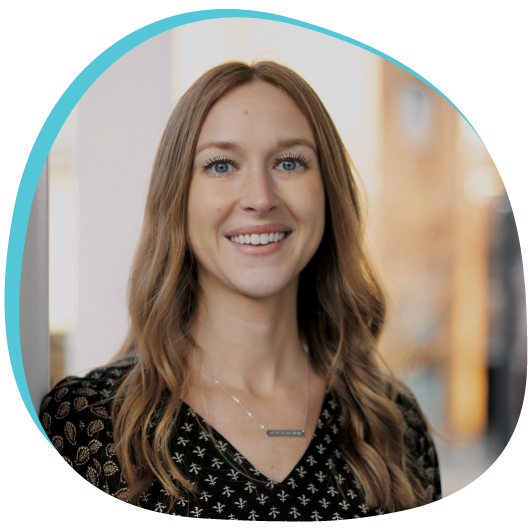 Hello! I'm Heather, a Realtor with Hello Homes GR. After years of living elsewhere working on my Master's in Health Administration at the University of Michigan and moving to Chicago to start a career in healthcare consulting, I decided it was time to come back home to my roots in Grand Rapids. While I'm passionate about serving others through the improvement of our healthcare system, I've also always had an eye for real estate. I pursued my Illinois license in January 2020 and quickly began guiding clients through a variety of transactions including investment properties, move-in ready homes, and new construction condos in Chicago.

I'm thrilled to have now joined Hello Homes GR in January 2022 with an opportunity to bring the real estate knowledge I learned in a fast-paced market to a community I love and know well. I'm here to serve as your trusted advisor and partner to help you feel at ease throughout a process that can often feel overwhelming. From educating you, to taking care of the details, to providing regular updates through open and transparent communication, I'm committed to keeping your best interests my top priority. I'm always here to help, so please do not hesitate to reach out with any and all questions!
In my free time, you'll usually find me planning my next trip, spending time outdoors, getting in over my head with DIY projects, volunteering in the community, playing or coaching volleyball, or hanging out with my family and friends.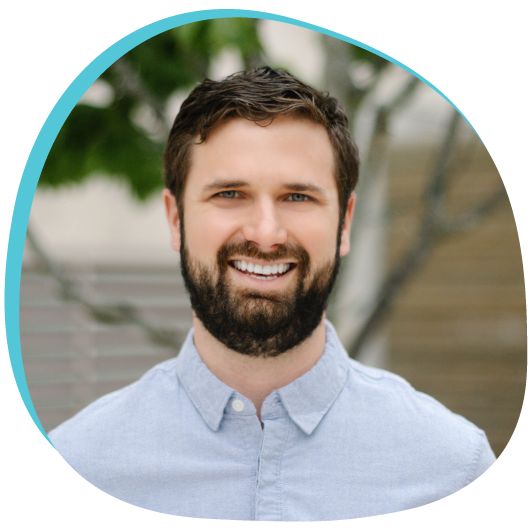 Hello! It's me, Devon. I'm a business owner, entrepreneur, sports enthusiast, husband, father of two beautiful girls, and of course, a Realtor! I was born in Okemos, Michigan just outside of Lansing and moved to Grand Rapids when I was 5 years old. I grew up in Forest Hills and went to highschool at Forest Hills Central (go Rangers!) where I graduated in 2007. I then attended Michigan State University (Go Green!) where I earned my bachelor's degree in Business and Marketing with a minor in Entrepreneurship. After college I did a short stint in Chicago working for a logistics company before moving back to Grand Rapids to begin my career in marketing and opening up my own marketing agency.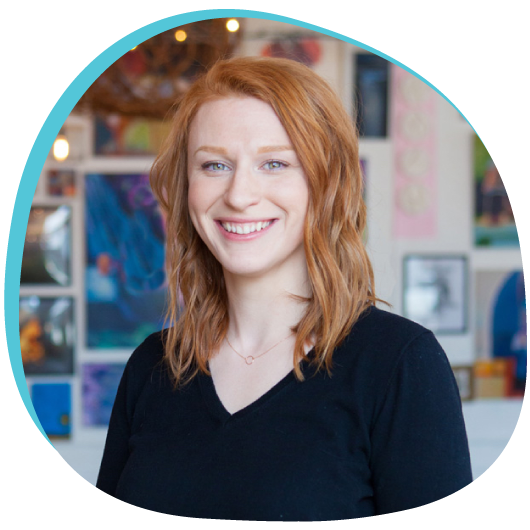 Hello! I'm Nora, Transaction Coordinator for Hello Homes GR. I wear many hats in my job but my primary role is to help bring real estate transactions successfully to close by providing excellent support and communication. Owning a home is empowering, and our responsibility as real estate professionals is to guide our clients in making educated decisions for themselves and their families. Outside of work, I enjoy cooking, traveling, and exploring all there is to do in Grand Rapids!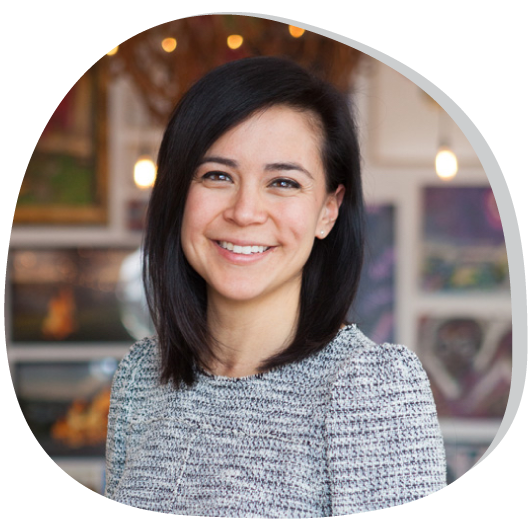 Hello! I'm Debora, Marketing Manager for Hello Homes GR. I absolutely love what I do, and love being a part of this team! I was born and raised in West Michigan! I attended college in Lakeland, FL, and am now back to the Mitten State! Marketing has been my passion for years and I enjoy the opportunity to market this amazing real estate company! Getting to work with each individual realtor on this team; assisting with planning, executing and organizing their real-estate goals has been such an honor. In my free-time, I coach 4th grade girls basketball, hangout with my friends and family and of course travel around Grand Rapids trying all the best restaurants!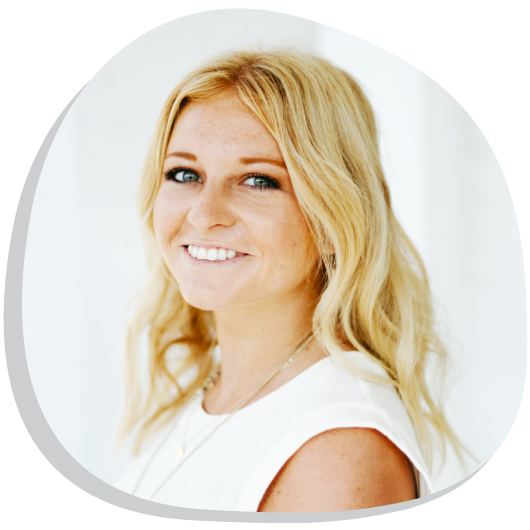 EXECUTIVE ASSISTANT / REALTOR
Hello! I'm Josie, and I started out as a Marketing intern at Hello Homes GR before moving into my current role as the Executive Assistant. I was born and raised in Byron Center, Michigan, and just recently graduated from Calvin University with a Marketing degree. I love working in the real estate industry because every day is different, and it gives so much creative freedom to try new things! In addition to the marketing side of real estate, I enjoy the emphasis of creating personal connections with clients and coming up with new ways to give back to them. In my free time, I enjoy traveling, running, anything that involves socializing, Kenny Chesney, and summertime in Michigan! As a new graduate, I'm excited to stay in Grand Rapids and continue to learn and grow in this position!
WE WOULD LOVE TO WORK WITH YOU!